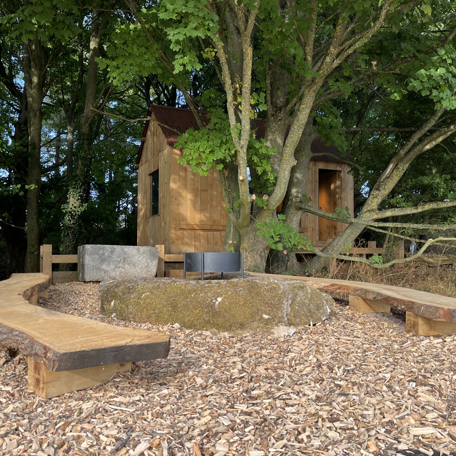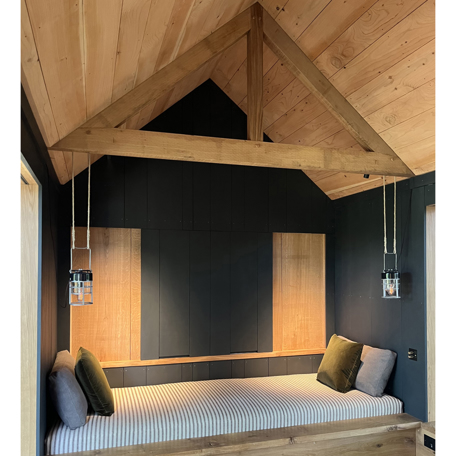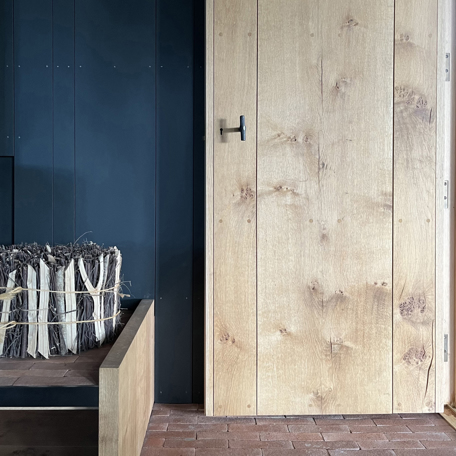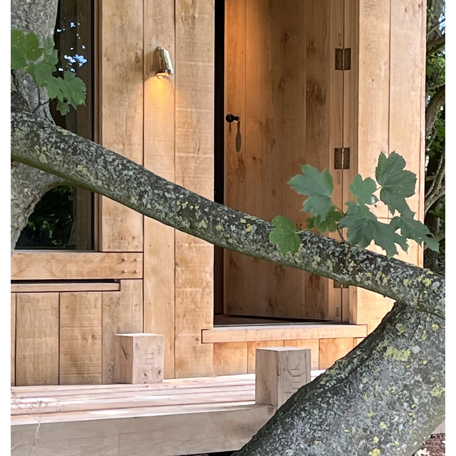 Timber Cabin
Jeremy Pitts
Retail price
Price on application, please enquire
Timber cabins are made to commission. Each project begins with a conversation about intended use, materials and ideas. Understanding the site is key: The terrain, views, influence of sun, wind and weather. What lives and grows there and how to build sensitively with minimal disturbance are all considered before the design stage begins.

The core of each building is a sustainable, warm, prefabricated timber shell which makes each building suitable for year round use. The construction method allows fast assembly on site and makes hard to access places possible locations. All component parts of the shell are wood or plant based.

Wood is also the primary material used for cladding and fitting out. Boards are carefully selected for grain, colour, and features and, in many cases, the provenance of the tree is known and is locally sourced native timber. Traditional methods are used including cleaved and adzed timber and pegged timber joints. Natural undulations and those of hand working are retained, leaving a tactile feel and a mark of the maker's hand.

Other materials and crafts such as forged ironwork, hand made terracotta tiles and natural fabrics are brought in as required.
Lead time is project dependent, please enquire